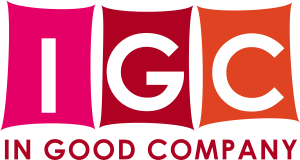 In Good Company, in collaboration with Eureka Ensemble, announces auditions for a new musical play by Ginger Lazarus highlighting the current-day immigrant experience.
In Good Company, in collaboration with Eureka Ensemble, will be hosting auditions for a new musical play (title TBD) highlighting the current-day immigrant experience.  Set in Lawrence, Massachusetts, the story builds off of the immigrant-led Bread and Roses strike of 1912 to examine the challenges faced by today's immigrants in and around the Greater Boston area.
Book by Ginger Lazarus
Music composed, arranged and/or compiled by Steven Lipsitt and Andrés Ballesteros
If you are unable to attend any of these sessions, e-mail us at auditions@ingoodcompanytheater.org and we will try to make alternate arrangements.
Rehearsals will be held on Thursday evenings, starting January 23.  As this is a work in progress, the play will be rehearsed and workshopped through March, giving the actors and musicians an opportunity to provide feedback and help shape the story.  Rehearsals will continue in April and May, with performances occurring over the two weekends following Memorial Day (May 29-31, June 5-7).
Audition requirements: 1 or 2 songs (ideally contrasting).  The show will feature newly-composed and traditional music, so songs from both standard musicals and folk traditions are welcome.  We want to hear what you enjoy. While optional, you may also present a monologue or poem of approximately 1 minute. We may teach you a simple harmonized song, and we may also have you read a brief scene.
Much of the music in the show may be from choral traditions and/or be multi-voice-part in nature, so experience with choral singing is a plus.  The show will also feature an approximately 9-piece chamber group from the Eureka Ensemble membership.
In addition to signing up for an audition slot, it would be helpful to us if you also completed the form at the bottom on this page so we know your voice part and you can provide any additional information that you feel is appropriate, and you can attach a head shot.
NOTE: All of In Good Company's members perform on a volunteer basis. Accordingly, all roles are unpaid.
The following roles are available (most of the roles are not yet gender specified):
(1912)
Kasia Starosta: 20s, Polish immigrant, part of the first group of women to walk off job during the Bread and Roses Strike. Passionately committed to strike and to solidarity among immigrant communities.
(2019)
Kathy Bukowski-Serrano: white, probably female, middle-aged historian of Lawrence, descendent of strikers (Polish/Italian).
Luz/Luis Quintana: 20s, Latinx, immigrated from DR as a child, grew up in Lawrence undocumented. Superstar student, works at City Hall and beloved by all, but always afraid of the spotlight due to status.
Gabe/Gabby Hasim: 20s, Mideast/Asian, parents were refugees from Afghanistan in the '80s, grew up in Lawrence. Leader and organizer for immigrant community.
Alex/Ana Quintana: 40s/50s, Latinx, Luz/Luis's parent, elementary school janitor, has lived in Lawrence for 15 years.
Chris Holtz: any race/age, immigration lawyer, works with people facing deportation, etc. 
Lokosang family: (could be one person or a family group, any ages) Refugee/s from South Sudan, have been living in a camp in Uganda for a couple of years, are relieved to be safe in the US.
Sophy Chey: 30s-50s, Cambodian, neighbor and friend of Kathy, immigrated in 1980s. Respected business owner.
Pat Reilly: white, any age. Host of right-wing talk show.
Additional roles for the ensemble for performers of all ages (10 years and up)