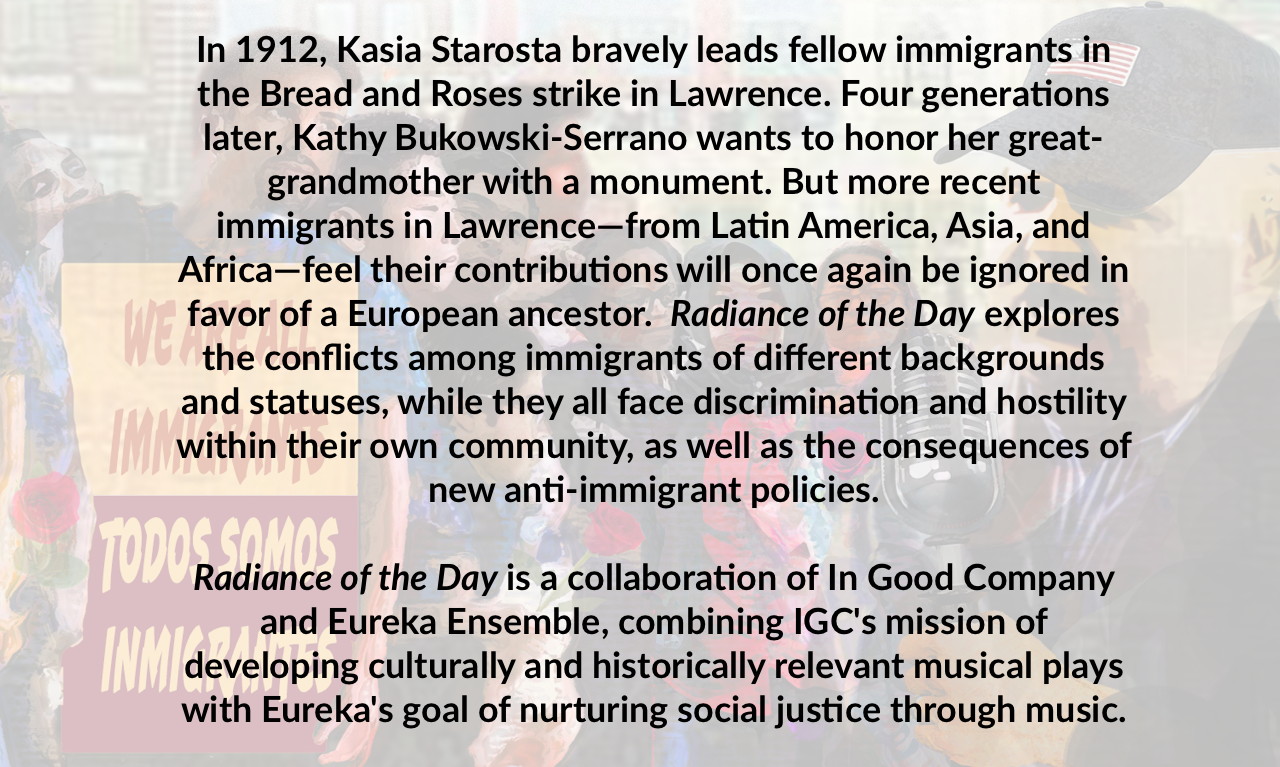 In Good Company is excited to bring its newest production, Radiance of the Day, An Immigrant's Story, to the stage this spring.  With a diverse cast of talented actors and singers from Latin America, Africa, Asia, Ireland and, of course, the USA, coupled with our collaboration with Eureka Ensemble, Radiance represents our most ambitious project to date.  Immigrants literally built America, and their struggle to build a better life and achieve social acceptance and economic equity is a continuing saga in the history of our nation. Radiance of the Day, An Immigrant's Story spotlights that uncomfortable reality.
Our premiere performances will be:
Friday and Saturday, May 29 and 30
Spark Academy
165 Crawford Street, Lawrence
Friday, June 5
McDevitt Middle School
75 Church Street, Waltham
Saturday, June 6
Boston College High School
150 Morrissey Boulevard, Boston
Tickets will be available online here, beginning on or around April 1.

AMOUNT RAISED
$4,000