A musical about presidential campaigns and the songs that roused a nation
It's election season, and an esteemed college professor is presenting a lecture about presidential campaign songs. Suddenly, the class is interrupted by a competing lecturer and her aides, who are determined to not only tell American history through music, but to sing it! With that challenge issued, Hail to the Chief breaks out into song, lively debate, and musical competitions armed with presidential music from the era of George Washington to JFK.
Hail to the Chief is a delightful exploration of political campaigns and the songs that defined them, including those by well-known composers such as Stephen Foster ("The White House Chair"), Al Jolson ("Harding, You're the Man for Us"), and Irving Berlin ("I Like Ike"). It's also a welcome escape from the "other" debates leading up to election day.
And we can perform for you!
One of the unique features of In Good Company productions is that we like to take them on the road. We are used to new settings, different stages and audiences of all backgrounds and ages – whatever it takes to bring our stories to you.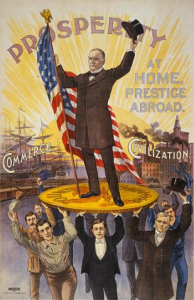 This means, as we head into the 2020 campaign season, you can have In Good Company perform Hail to the Chief at your school, community center, festival, voter registration event, get-out-the-vote gathering, etc. For a reasonable sponsorship fee, we will bring our performers, sets, props and musicians to you. You just need to provide the stage and the audience (you can sell tickets if you want).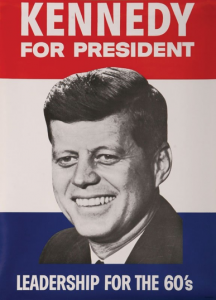 For more information, please fill in the form below or e-mail us at sponsor@ingoodcompanytheater.org.